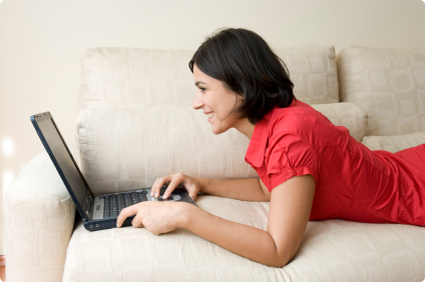 Buying a sofa is a big purchase, and one that can often be stressful and confusing for the majority of households with no real knowledge or expertise in the sofa market.  Knowing exactly what you're buying isn't always obvious, particularly because the structure and internals are upholstered (and therefore can't be seen before you buy), so it's important to take care to ensure you're getting good value for your money when you finally sign on the dotted line.
Getting value for money as a concept is distinct from simply paying the cheapest price. Value is about what you get in terms of quality, comfort and style on a per-pound or per-dollar basis, and it may well be the case that a mid-market model represents a better all-round value proposition than simply opting for the cheapest model.  What this means is that it is better to know what to look for in a quality sofa before you begin your search, so that you can achieve the balancing act between quality and price when you come to check out.
How To Spot A Quality Sofa
The Frame – arguably the most important part of the sofa as far as quality and integrity are concerned, checking out the frame before you buy is an absolute must. Hardwood frames are the norm in quality sofas, and if you leather sofa doesn't scream out about the quality of its wooden frame, steer well clear.  Kiln dried frames made from hardwoods, such as oak, last for the long term, while thicker and heavier frames are ideal for breeding longevity into the sofa.
The Padding – next up, you want to look into the padding.  This is obviously more difficult for those buying their sofas remotely, either online or from a catalogue, but you should be able to read up on the specifications of the model you are buying.  Look for foam padding that is plump and solid to provide you with the longest lifespan from your sofa. Softer padding, while for some people more comfortable than harder foams, has a significantly shorter shelf life, particularly if you live in a high-traffic household!
The Upholstery – finally, the upholstery and the quality of the finishing is a really good indicator of whether you're looking at a quality sofa.  Quality is hard to describe in words, but you should know by the feel and the appearance of the leather whether or not it looks like a quality sofa.  The smell of the leather should be pure and organic, and the seams should be well finished. Italian leather has a market leading reputation, although depending on the cut of leather used on your sofa you should be able to recognize quality upholstery, either tangibly or through zooming in on online photos. 
Spotting a quality sofa is a valuable skill that will stand you in good stead when trying to get the best value for money.  Remember that paying less doesn't always mean more, and by spending a little extra you may well find you reach the optimal level of value for money spent.