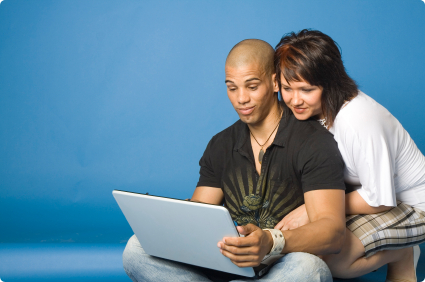 Buying a leather sofa is a considerable purchase, and one most people take seriously.  A hugely popular material for both aesthetic and practical reasons, leather sofas come in a variety of different shapes, sizes, styles and costs, and as a result, narrowing down the field to make your decision can be a particularly difficult task. Nevertheless, in choosing a leather sofa, there are a few crucial factors you should bear in mind, to ensure you end up making a wise decision you can live with for the longer term.
Sofa Size
The first point you should bear in mind, albeit one of the least glamorous, is the size of the sofa.  By size, we're talking about the actual physical dimensions of the sofa, and whether or not they can fit in to your room and through your internal doors. Measure your existing sofa to find out its exact dimensions, and try to plot out where your sofa will sit and how much space it will take up in your room.  This is especially important for those with small rooms or tight spaces through which to fit their furniture, and will help you better visualize how best to layout your new sofa when it arrives.
Sofa Colour
Sofa colour is another big area for consideration, and as you can well imagine leather sofas come in a range of different hues and shades.  Colour is important in the respect that it should tie in with your wider décor, but also from a practical perspective choosing the right colour can be crucial to ensure your leather sofa is fit for purpose.  For example, if you have young children, it might be best to go for a darker colour to hide the multitude of stains, spillages and other disasters that are almost certain to occur at some point in your sofa's life cycle.  Choose your sofa colour on the basis of both necessity and design.
Style of Sofas
Leather sofas also come in a range of different styles and compositions, all geared up to suit individual tastes and interests.  Whether you're looking for a large corner sofa to provide extra, luxurious seating space, of a standard loveseat to bolster your current seating capacity, deciding on a style first and foremost can help significantly narrow down the field from which you have to choose your next sofa. Browse sofa catalogues both online and off to get a better idea of what kind of sofa style might be of most interest.
Warranty on Sofas
Another important element of choosing a leather sofa is whether or not the sofa is warranted by the manufacturer, and for how long the warranty lasts.  Remember that a sofa is a considerable purchase, and for the quality to be undermined by some fault in the manufacturing phase is simply not acceptable.  Most reputable manufacturers will provide a warranty on their sofas to guard against inherent quality flaws, and it's worth making sure that any sofa you do opt to purchase comes complete with this level of protection.
Choosing a sofa isn't a precise art form, but it is a process that requires a cool head and a panoramic consideration of all the factors at play.  By ensuring you know exactly what you're looking for and the kind of things to watch out for, you should find the process of choosing your next leather sofa relatively stress-free.